outer Circulation Heating Vacuum Evaporator
The concentrator is suitable for concentrated chinese medicine,western medicine,glucose,starch,monosodium glutamate,dairy,chemical solution,especially for low temperature vacuum heat sensitive materials concentrated.Clients can select the suitable model from the below technical parameters based on the actual situation.
Product Features
1.The concentrator uses external heating with natural circulation and negative pressure evaporation to enjoy rapid evaporation and large specific weight of concentration up to 1.2 to 1.3.
2.The concentrator uses simultaneous three effect evaporation. Second-time steam can fully save investment on boiler and energy consumption to relatively reduce 70% energy by comparing to single-effect concentrator. The user can return back all investment on concentrator from saved energy expenditure within one year.
3.Features of multifunctional operation: (1) reclaiming around 80% density of alcohol,( 58315741,2)first, second and third effect functions can repeatedly combine tank to collect extracts,( 58315742,3)continuous feeding intermittently.
The Heat Exchanger is suitable for products with different media, different working conditions, different temperatures and different pressures, with different structural types. The specific classification is as follows:

1、 Classification according to heat transfer principle

1. Wall heat exchanger is a kind of heat exchanger. Two kinds of fluids with different temperature flow in the space separated by the wall. The heat transfer between the two kinds of fluids is carried out through the wall heat conduction and fluid convection on the wall surface. There are shell and tube heat exchangers, tubular heat exchangers and other types of heat exchangers. The wall heat exchanger is widely used at present.

2. Regenerative heat exchanger regenerative heat exchanger transfers heat from high-temperature fluid to low-temperature fluid through the heat storage body composed of solid materials. The hot medium first reaches a certain temperature by heating the solid material, and then the cold medium is heated through the solid material to achieve the purpose of heat transfer. Regenerative heat exchanger has rotary type, valve switching type and so on.

3. Fluid connected indirect heat exchanger fluid connected indirect heat exchanger is a kind of heat exchanger which connects two surface heat exchangers by heat carrier circulating in it. Heat carrier circulates between high temperature fluid heat exchanger and low temperature fluid, receives heat in high temperature fluid, and releases heat to low temperature fluid in low temperature fluid heat exchanger.

4. Direct contact heat exchanger is also known as hybrid heat exchanger. This kind of heat exchanger is the equipment that two kinds of fluids contact directly and mix with each other for heat exchange, such as cooling tower, gas Condenser, etc.

5. The compound heat exchanger has two kinds of heat exchange modes, i.e. indirect heat transfer of steam surface type and direct mixed flow heat transfer of water and water. Compared with the indirect heat transfer of steam wate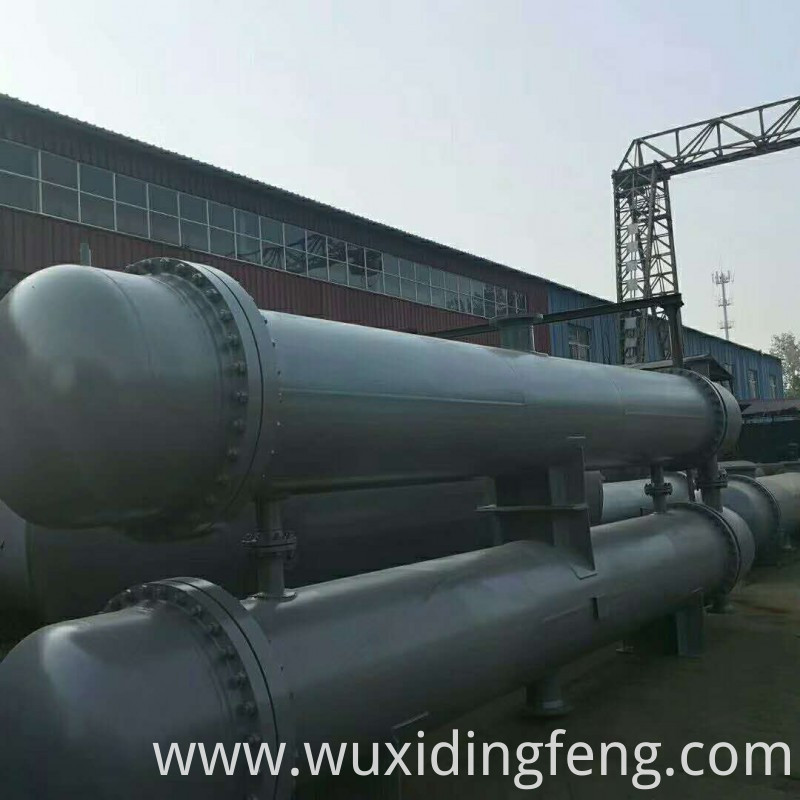 Looking for ideal
Rotary Vacuum Evaporator
Manufacturer & supplier ? We have a wide selection at great prices to help you get creative. All the
Shell And Tube Heat Exchanger
Design are quality guaranteed. We are China Origin Factory of Circulation Heating Vacuum Evaporator. If you have any question, please feel free to contact us.